Tendai Morris the Hair Whisperer is a cosmetologist barber, instructor, businesswoman, mother, wife, and CEO. You can see her on Exposure TV, with millions of other viewers globally. All of this is from a woman who originally did not want to work in hair care.
Tendai Morris is the woman behind the Healthy Hair Care Solutions Brand, which started off as a home-based business. In partnership with her husband their parent company THW has grown significantly. Tendai Morris is also the first black woman to sell her products in Macy's throughout the US.
Join our staff writer who met with Tendai to share her entrepreneurial journey.
How did you end up here as the owner of Healthy Hair Solutions?
I really did not want to work in this field or have anything to do with hair. Thank God I was given the room to explore. My dad was a barber, and I was surrounded by barbers. I tried to rebel and to run away from it, but it caught up with me. It was something that came naturally, and I eventually embraced it.
Can you tell us more about your company?
Absolutely! Healthy Hair Solutions is a hair product that allows women to manage their natural hair and their specific hair type. One of our first products was "Whisper Whip", which I started making from my home. I learned to listen and to follow the q's, which has allowed to me grow the company and my product line.
What's the story behind the Hair Whisperer?
I was always explaining what I was doing to their hair. I was not only styling hair, but I was also working to help women to become more empowered. I was given the name The Hair Whisperer by my clients because of my ability to get hair to respond in a positive way under seemingly impossible circumstances.
One of my close friends started calling me The Hair Whisperer. Then another client and another also called me The Hair Whisperer. Eventually, the name stuck.
What sparked you into doing Texture Talks?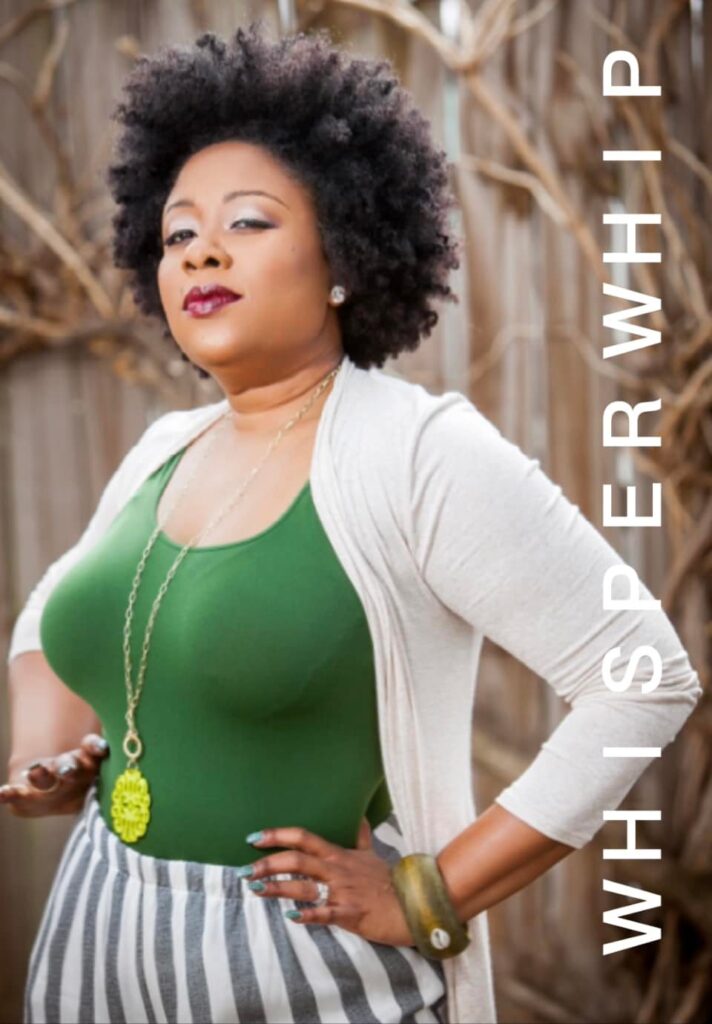 I found myself constantly talking to women about their hair and how to care for it. From customers to my friends and family I was constantly repeating the same advice over and over. I decided to bring a group of women together. That first group of 30 grew from 30 women to 60 years of age while I traveled across the country speaking
In our community we tend you use the terms "bad hair" and "good hair. Is there such a thing and why do we use these terms?
Yes, there is such a thing as bad hair and good hair. Having hair is a good thing and not having hair is a bad thing. Our history has affected our views on hair and it runs deep.
Healthy Hair Solutions is a hair product that allows women to manage their natural hair.
Entrepreneurship is not for the faint at heart. How did you push through the negativity you may have faced?
Actually, I didn't let the naysayers bother me. I never thought about quitting because it is who I am. As for the naysayers I don't see them. I place the negativity where it needs to be and I give it the value and attention it deserves when it deserves it. Healthy Hair Solutions is a hair product that allows women to manage their natural hair.
So you come from a family of barbers and your dad was a business owner and barber. Can you talk a little bit about generational wealth?
We must first look at our starting point. From worrying about survival generational wealth was the last thing on our minds. We were concerned about generational life. So now we must learn how our finances work while simultaneously working through generational trauma.
To learn more about Healthy Hair Solutions visit the website. Join Tendai on Facebook and on Instagram.