The Significance of the Du-Good Chemical Company may be unknown to some. Dr. Lincoln Diuguid founded the Du-Good Chemical Company in 1947. The building housing the company was converted from a veterinarian building built in 1886. They remained at the same location of 1215 South Jefferson until closing in 2010.  
The actual name Diuguid is pronounced Dew-Gid, but Lincoln chose to use a name easier to pronounce. The company's name is known as Du-Good and pronounced Dew-Good.
As told to the St. Louis Public Radio Dr. Diuguid was the first African – American to obtain advanced degrees at Cornell University. While studying at Cornell, Diuguid contributed greatly towards the research of medical treatments for malaria with no compensation. This unfair treatment prompted him to start his own company.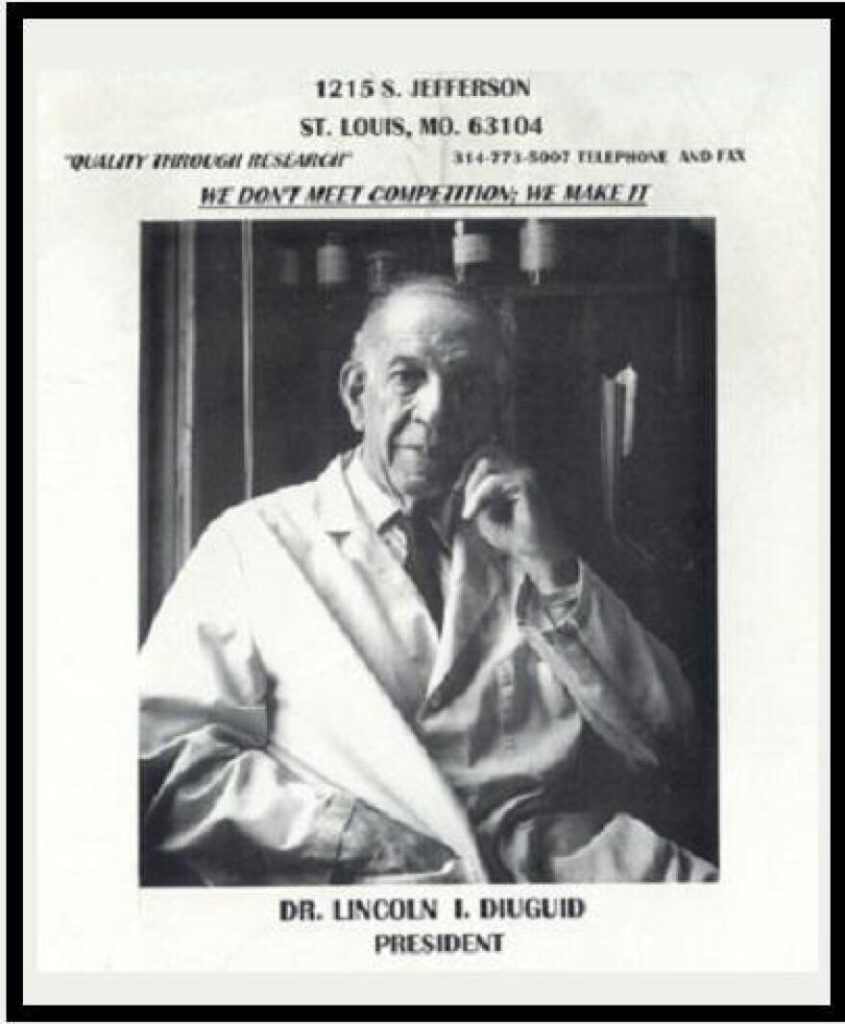 After graduation, Dr. Diuguid had opportunities to find employment in the scientific field. However, because of the fact, he was a fair-skinned black man, it was suggested that he should pass for white to pursue such a career. Instead, of denying his blackness he took a different route and worked for himself and created the Du-Good Chemical Company.
The Significance of the Du-Good Chemical Company went beyond science and employing the community. The good doctor was not only known as a scientist. He was also highly appreciated for mentoring students and young boys in the community. Dr. Diuguid offered his services as a professor teaching chemistry at Washington University in Missouri, Saint Louis University, and Stowe Teachers College, now Harris Stowe University.
Dr. Lincoln Diuguid was resilient. He was ready and flexible to change, which is a quality requirement for all entrepreneurs.
Many times, the great contribution of blacks goes untold. This is one story that should be heard by thousands. If you are interested in learning more about Dr. Lincoln Diuguid and his love for community and mentoring strong black boys into men purchase, the book Our Fathers: Making Black Men.
Our Fathers: Making Black Men shares the doctor's life and his work authored by his son Lewis Diuguid. You can find it on Amazon here.
Sources: